Vibrant community
Community events, facilities and engaging activities
Helping each other
Support activities and the Abbey Food Hub
Supporting the next generation
Youth and family projects and events
Sustainable environment
Community based greenspaces and conservation projects
How We Help
We've been working with the community in Abbey for 10 years. In the year to March 2022, we directly helped over 500 people and have had over 100 people volunteer across our projects. Our work is split across four key themes, Vibrant Community, Helping Each Other, Supporting the Next Generation and Sustainable Environment.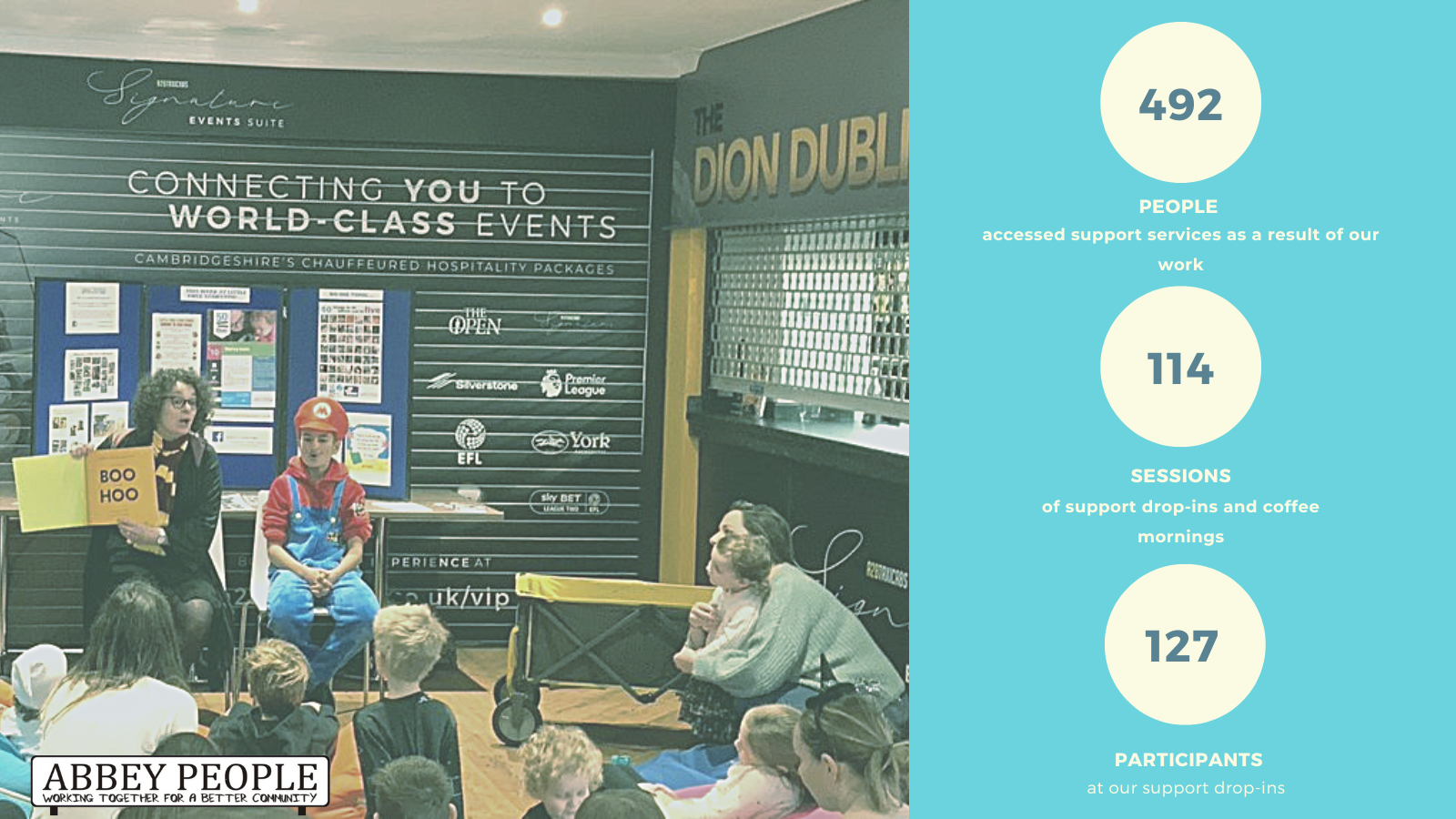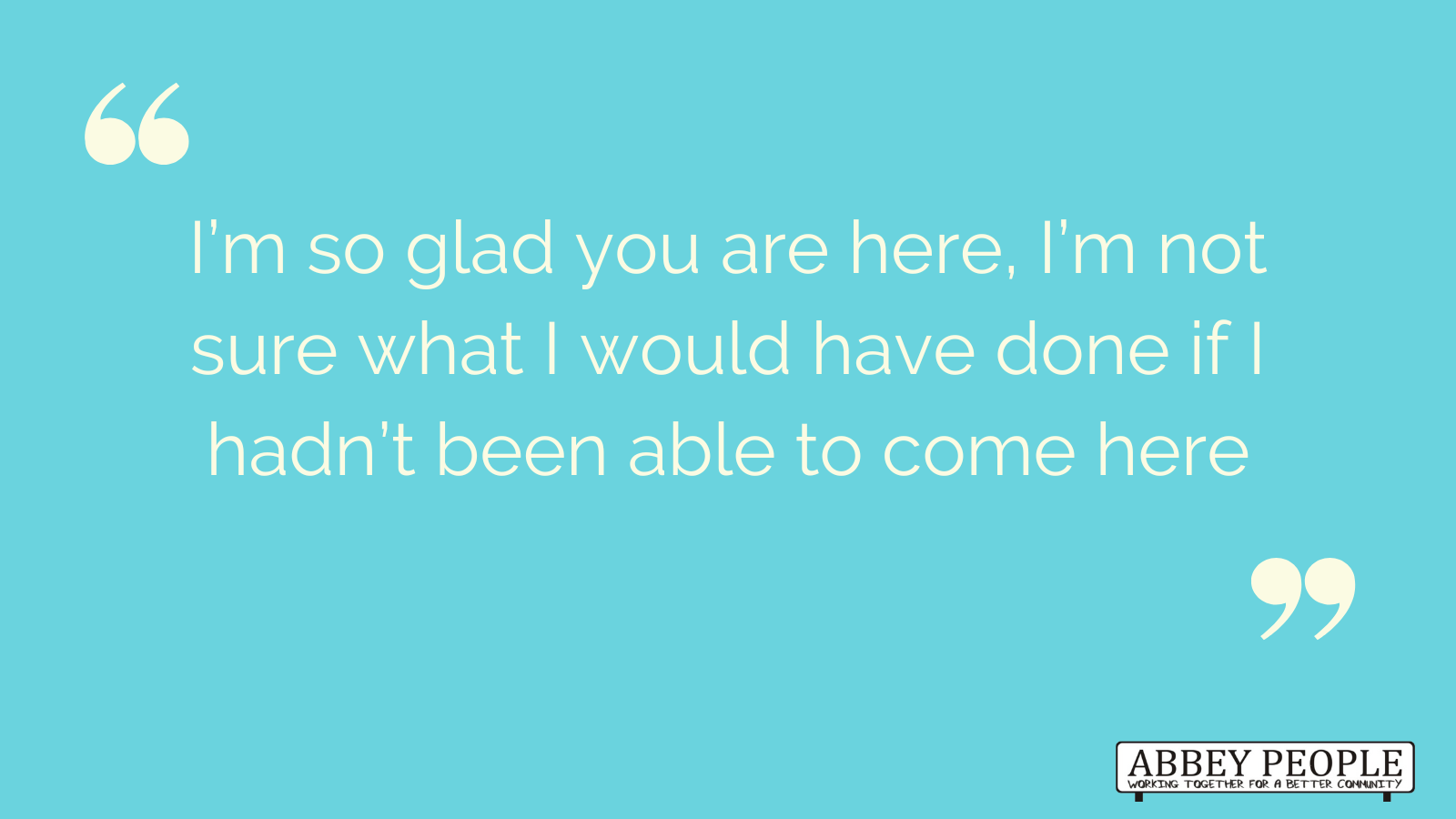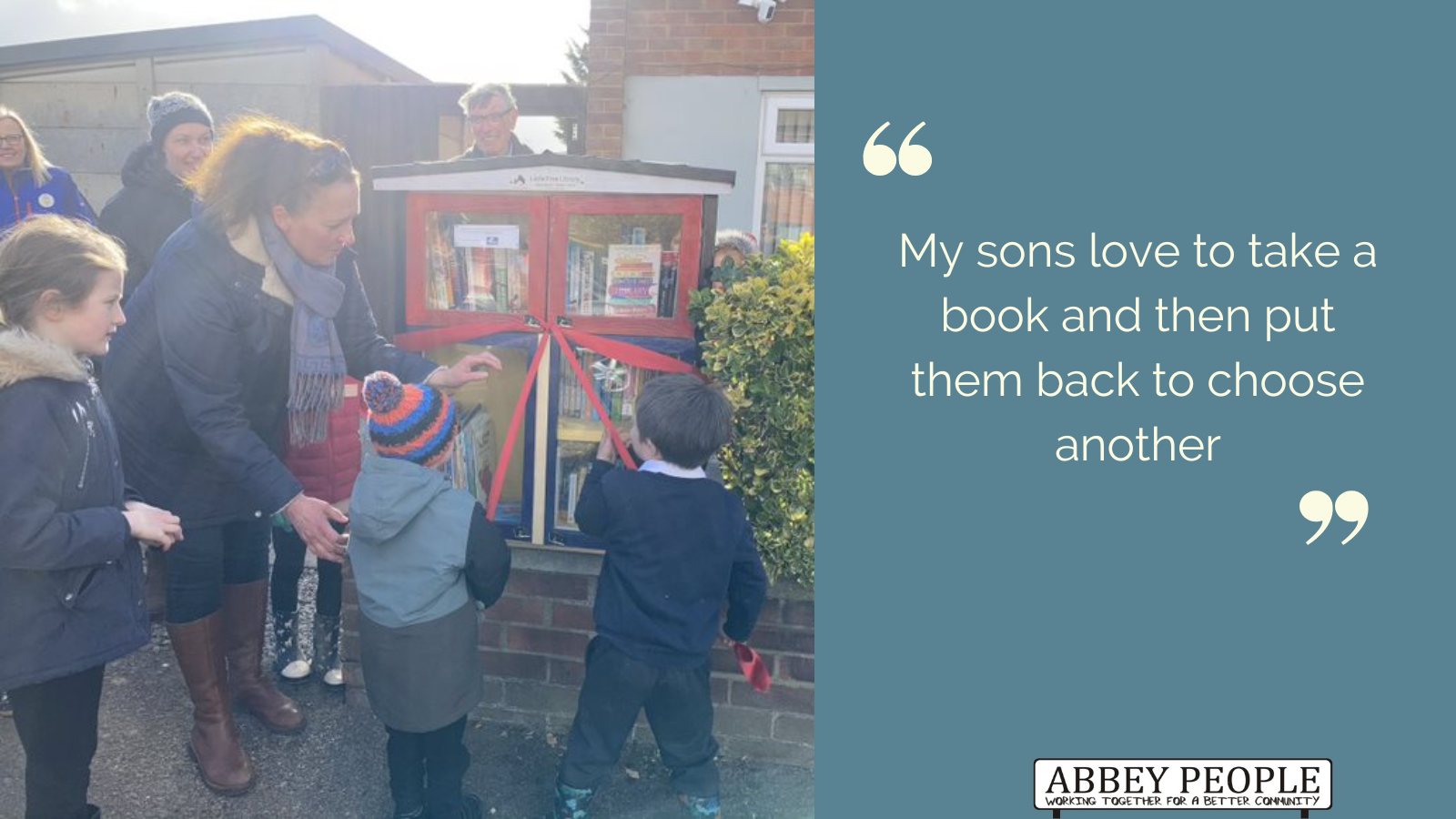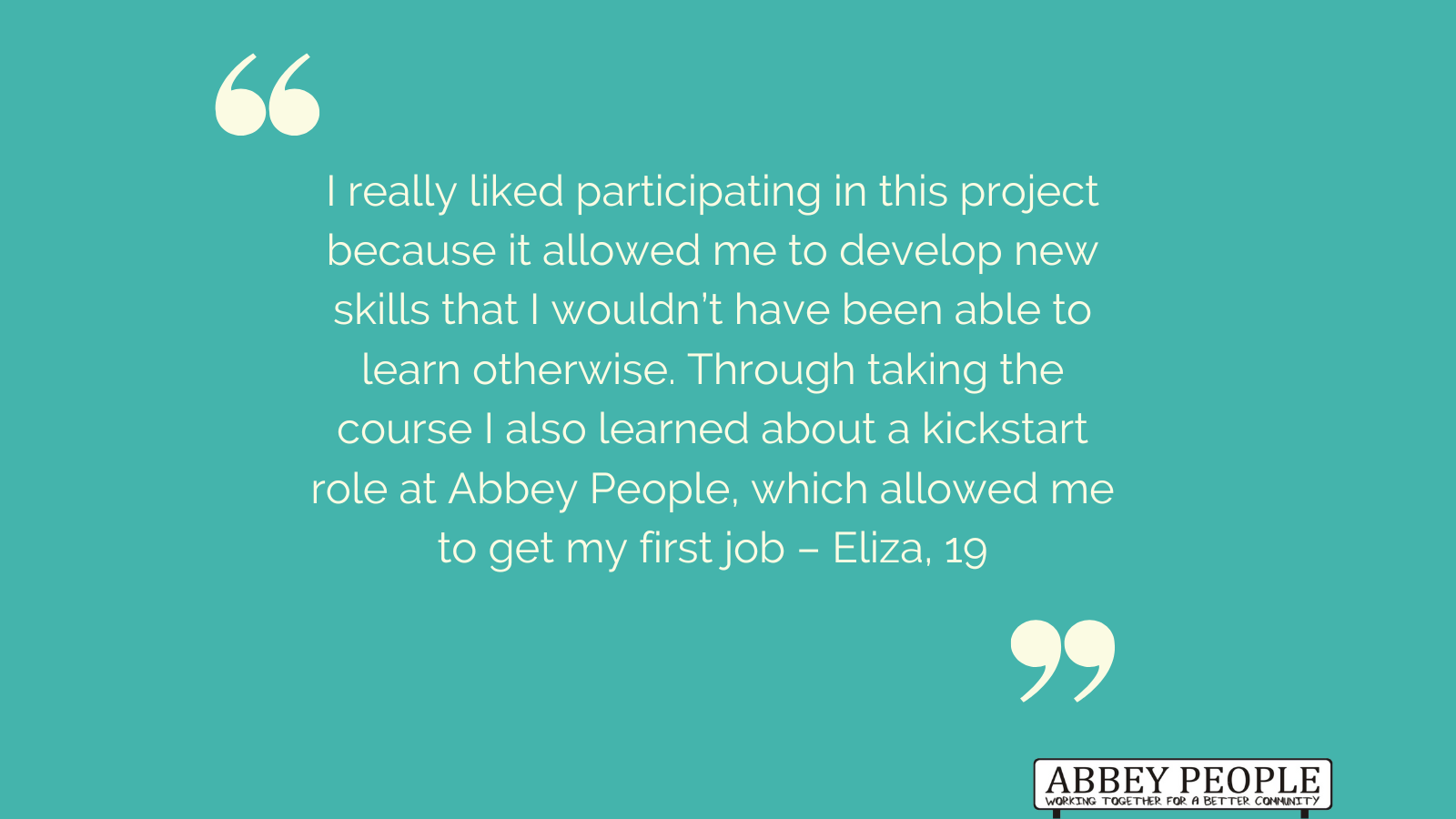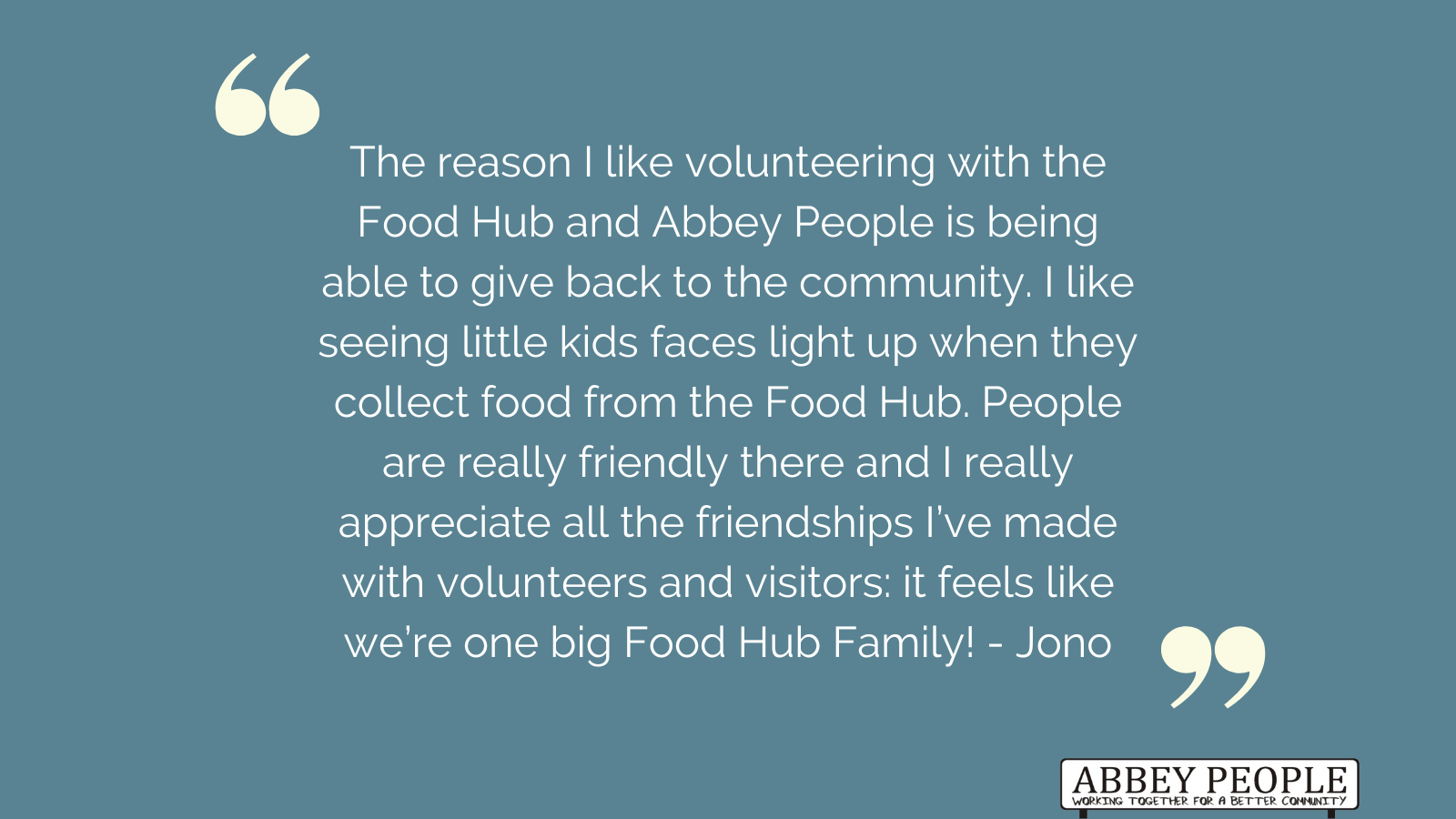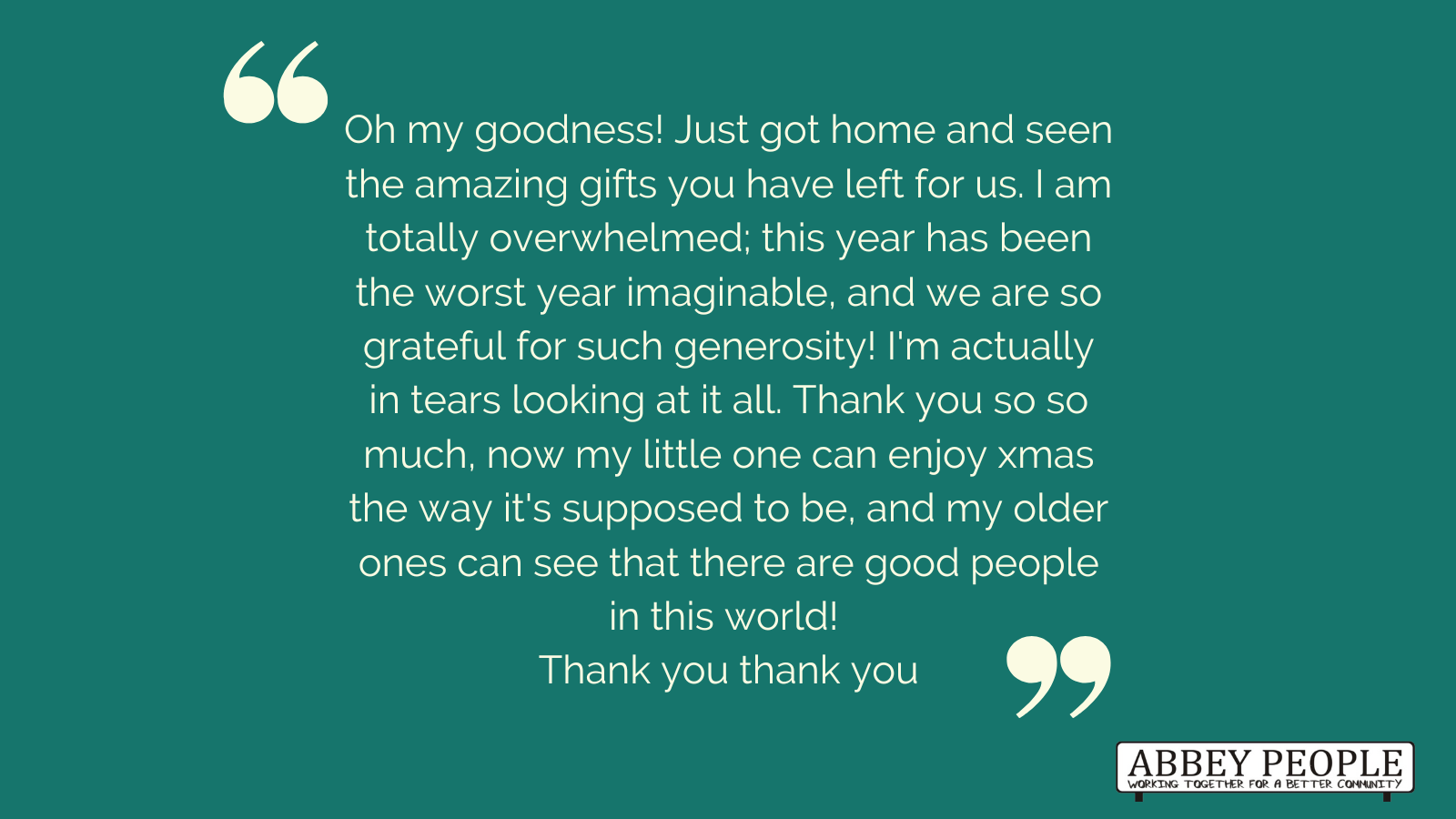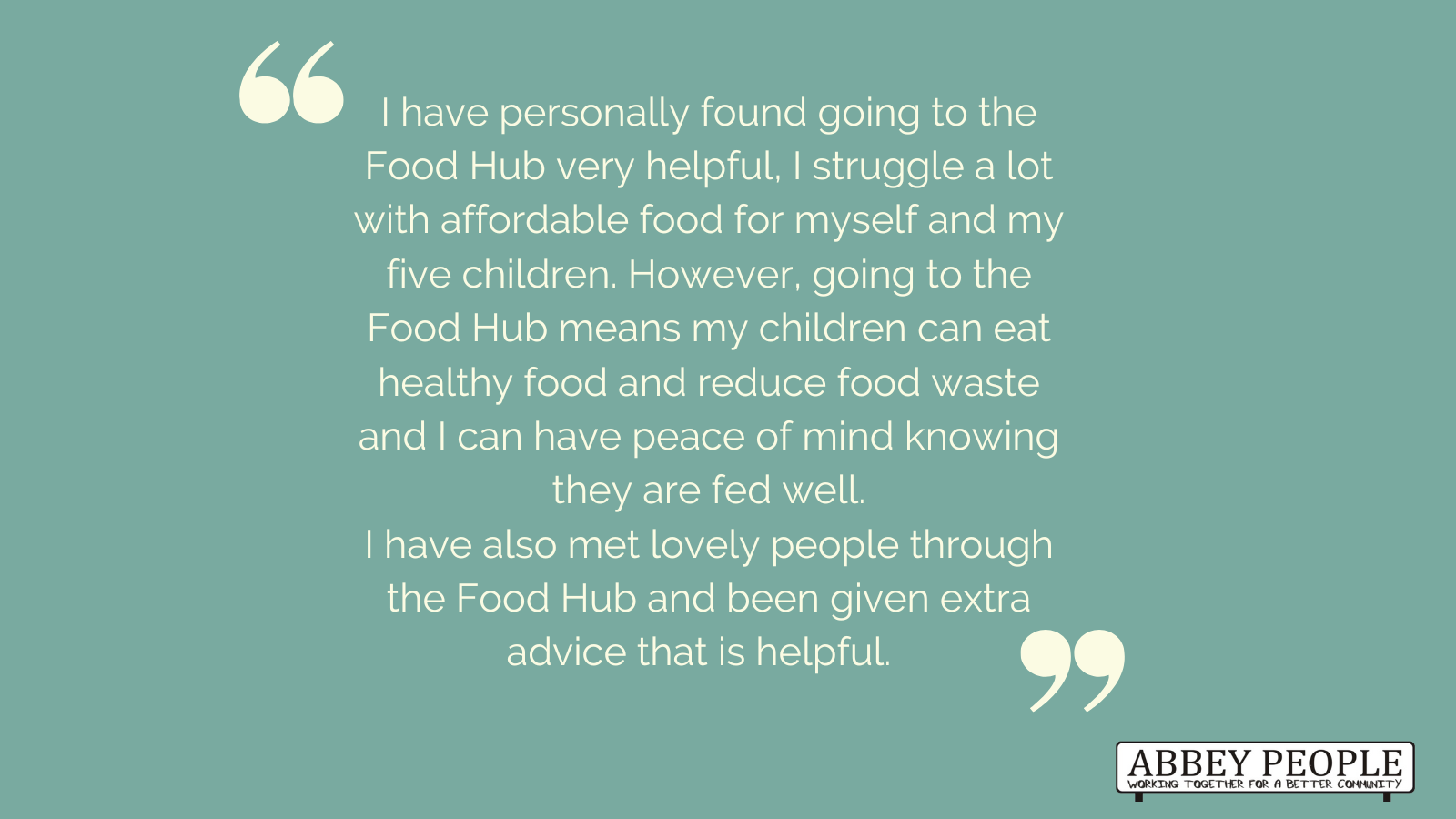 In Numbers
Our work impacts on people across our projects,
from those who benefit directly at the Food Hub,
to the families we help through our Youth and Family activities.
AVERAGE WEEKLY VISTORS
have attended the Food Hub.
OVERALL VISTORS
have attended the Food Hub over 260 sessions throughout the year.
KILOGRAMS
of food saved from landfill.
PEOPLE
Accessed support services as a
result of our work.
SESSIONS
of support drop-ins and coffee mornings.
PARTICIPANTS
at our support drop-ins.
AVERAGE ATTENDEES
at Youth club.
PROGRAMMES
of work with young people.
COFFEE TRUCK SESSIONS
training young people to become
baristas.